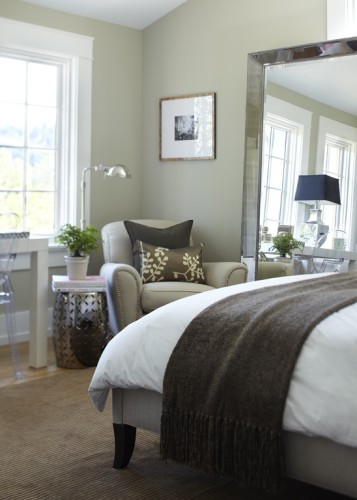 Once upon a time, the big bedroom investment was a complete set of furniture that matched identically in style and details. This style, says designers surveyed in the latest is decidedly out this season. The designers shared what's popular for master bedrooms for the year to come and what designs make inviting bedrooms .
In: Coordinated furniture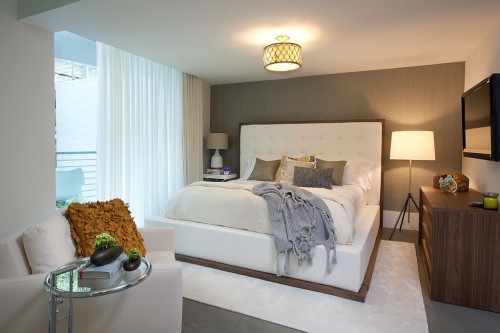 Approach the bedroom like you would a living room, finding furniture that coordinates, but doesn't necessarily match exactly.
In: Rustic, or raw wood and natural details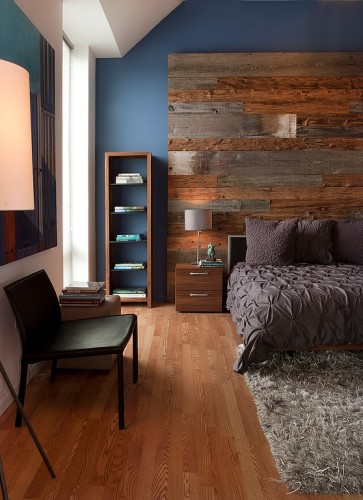 One of the biggest trend surprises this season is the amount of raw or natural wood — especially in pine finishes, said designer Vanessa DeLeon.
Designer Jamie Beckwith echoed DeLeon, naming "very organic materials, and rustic, lots of wood materials and mid century design" as strong fall trends.
The layer of textures — a rustic wood headboard contrasting against silky sheets and woven blankets — is what creates today's bedroom retreat.
In: Neutral, warm colors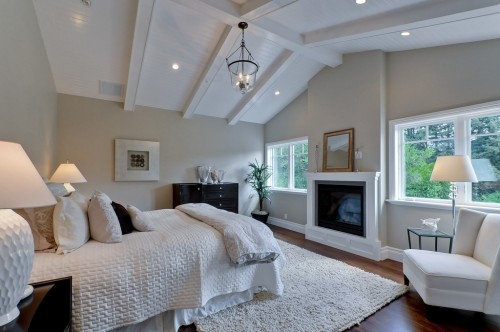 One of the biggest "outs" in the bedroom?
"Highly patterned bedding in the master bedroom, especially anything that comes as a "bed in a bag," said designer Kerrie Kelly.
Rather, go for a layered, luxe look of neutrals, specifically "warm tones that are enveloping," says designer Garrison Hullinger.
And while a "bed in a bag" may be an affordable option for a room, bedding is probably one of the areas of a master bedroom that should be splurged on.
"Since we spend at about one-third of our lives in bed," said designer Melissa Klebanoff, "I encourage my clients to purchase the best mattress, the finest pillows and the best bedding they can buy."
In: Modern, statement lighting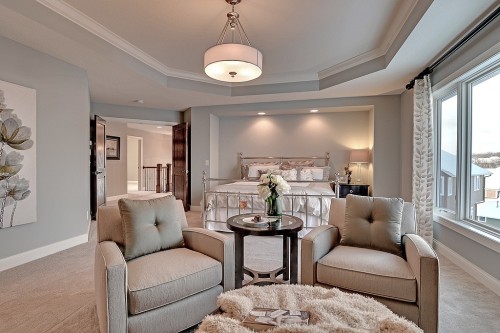 Forget basic can lights. The fall, consider adding elaborate overhead lighting in the bedroom spaces.
"All types of chandeliers, hanging fixtures and ceiling lights grace the master bedroom, often defying our ideas about height and scale," said Klebanoff.
It's not just statement lighting, but great lighting in general that will set the tone of a bedroom.
"Lighting may be the hardest working—and most underrated—element of your master bedroom's design," said Kelly. "All the fabric, color and furniture in the world sit flat and lifeless without the appropriate lighting. An ideal lighting scheme starts with natural light and supplements with ambient, task, and accent lighting."
In: Sitting rooms, added functions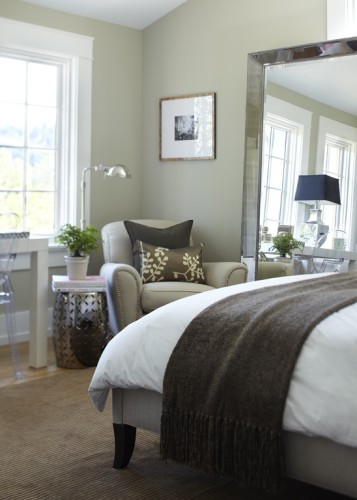 "I'm getting a lot of requests for reading nooks and seating areas in the master bedroom," said DeLeon. "Clients love being able to have a bedroom that is multipurpose."
Even small rooms can include this function with furniture that allows for work or relaxation. Kelly suggests finding a nightstand that offers hidden storage or pullout trays to serve as spots for books and drinks.
Despite all the room trends, ultimately a master bedroom should reflect the person or people spending time there.
"Getting the room to look and function as they desire is critical," said Klebanoff. "Thus my clients are asked to think long term about their design choices."
HOME IMPROVEMENT / STORY / BY ERIKA RIGGS ON 25 SEP 2014